Our Services
Webb Motors is located in Drumbo, ON and specializes in automotive, powersports, light and medium duty truck, and small engine repair and maintenance. We offer a range of products and services to keep your equipment running properly year-round. We're proud to offer professional, honest, trustworthy and affordable service to all of our customers.
Webb Motors is a short drive from Woodstock, Brantford, Kitchener, Waterloo, Cambridge, Oxford County, Brant County, Township of Blandford-Blenheim, and beyond.
Vehicle Scan (Engine Light Diagnostics)
Transmission Repair & Maintenance
Fuel Delivery (Pump, Filter, Injectors, Carbs, Fuel Leaks) Repair
Starter (Spark Plug, Ignition Coil, Glow Plugs, Battery) Repair
Suspension (Struts, Coils, Shocks, Ball Joints, Sway Bar) Replacement
Drivetrain (Axels, Bearings) Replacement
Brake Service and Replacement
Battery Test/Charge/Replace
Electrical and Wiring System Repairs
Automotive, Powersports, Light & Medium Duty Truck and Small Engine Repair In Southern Ontario
At Webb Motors, we are dedicated to providing you with exceptional, honest, and reliable service for your vehicle, powersport equipment, light and medium duty truck, or small engine. We offer a wide variety of top quality parts and all service is performed by a Licensed Diesel Technician.
We carefully listen to your concerns so that we can address your needs properly and push to deliver top-quality results. With over seven years in the industry, we are able to provide fast and friendly repair service. We aim to be your go-to mechanic for all of your car and truck, powersports, and small engine needs in Southern Ontario.
Call Us or Fill Out a Form to Schedule In Service in Southern Ontario Today!
When it comes to keeping your equipment running its best for years to come, entrust Webb Motors to get the job done right, the first time. Schedule a service appointment today by calling us at 519-788-8239 or filling out a contact form online.
Taylor Schneider
2023-11-24
Not only will you get amazing customer service but you'll be able to have any small engine fixed by Derek no matter the age. He helped me with my 84 Honda quad and it's not an easy task especially tracking down parts. Derek is always around to answer questions regarding repairs and even helping those who want to tackle the job themselves and explain things if you get stuck. Overall you can never go wrong at Webb motors.
Alexander McQuiggin
2023-11-22
I cannot say enough good things about Webb motors! I have a ram 2500 that I brought in for emissions issues , Derek and his team where quick and precise with there diagnostic and he got the truck back in my driveway quicker then I hoped, given the amount of work needed! He did an excellent job and was wonderful to work with. I definitely will be a repeat customer at Webb motors and will be recommending to all my friends!
Do you have small engine? Medium? Large? Diesel? Gas? Doesn't matter, Derek can fix them all! As soon a he rolls up the shop door you'll understand you're in the right spot, the way he keeps his shop speaks volumes let alone all the other stuff. Personally I've been looking for a good small engine guy for quite some time, finding one that knows his stuff and treats you well seems to be like finding a needle in a haystack. Thankfully I've found the needle! I have an older kubota that needed some serious love and Derek knew exactly how to handle it. He came up with very affordable solutions to some of my issues including custom fabricating a piece that I never even knew my machine was supposed to have. His communication is top notch, he'll always let you know whats up before he proceeds if it's outside of what was discussed, his prices are fair and he's very friendly. I would not for a second hesitate to recommend his services for whatever your needs may be. Thank you Derek for being honest and fixing my mower, it works better then I ever knew it could. I look forward to doing business with you for many years 🙂 Cheers 🍻
Gerald Roordink
2023-09-25
I brought my ATV in, had been sitting for 10+ years. Derek got it running like a brand new machine again. Very professional and honest mechanic, will definitely be using Webb Motors again.
Chris Richardson
2023-09-21
Great service! Highly recommend
Derek was great to deal with, He was forward about pricing and expectations. Highly recommend Webb Motors in Drumbo for any of your small engine work. Thanks again Derek
Edward Stratton
2023-08-22
Excellent, fast and friendly service. A non running lawnmower brought back to life by Webb motors. Thanks Derek. Saved me in a sticky situation. Derek explained up front what was required to repair my Honda mower. Thanks again Derek.
Derek is a phenomenal mechanic and trustworthy person. I was blown away by the professionalism and communication by him and his team. After years of trying to find someone to rebuild our jet ski engine that was torn apart and in boxes, we started to lose hope until I stumbled upon this shop on google. I will not go to any other mechanic, my go to shop for life. Thank you Webb Motors.
Leander D'Souza
2023-08-04
Amazing and friendly service! Derek was very approachable and helpful. Not to mention knowledgeable about my lawnmower issue. He also was able to resolve it in 24 hours, just before a long weekend! Really amazing service, quick and friendly! Derek also was very helpful in assisting with transporting the lawnmower to and from my truck!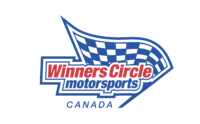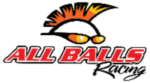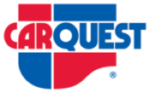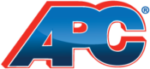 Full Service Auto, Diesel, Powersports & Small Engine Shop
Satisfaction Guaranteed